What are the benefits of working together?
With our experience in mass production of thin film coated glass products, we can help you make a quick and smooth transition from research to industrialization.
Developing industrial processes and building the equipment to deposit functional layers on variety of substrates by plasma technology is our mission.
01
Long-term experience in coating production
02
Latest developments and innovations
03
Access to demonstration lab of coating development and prototyping
04
In-house engineering experience and turn-key solutions
05
International team of plasma experts at your service
AGC Obeikan Glass
Magnetron sputtering equipment
Obeikan Glass Company
Building a state-of-the-art architectural coating plant for production of solar control glass in the Middle East.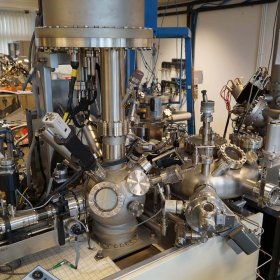 MateriaNova
Ion implantation equipment
MateriaNova
A research institute with internationally recognized expertise in innovative materials development.