Optical Coatings
Optical coatings are thin layers of dielectric or metallic materials that are deposited onto optical components, such as lenses, mirrors, and filters, to control the transmission, reflection, or absorption of light within a specific range of wavelengths from ultraviolet (UV) to infrared (IR). These coatings are designed to manipulate the behavior of light by reducing glare, enhancing contrast, or improving overall optical performance. Optical coatings are typically composed of multiple thin layers of dielectric materials with varying refractive indices, which are carefully selected and stacked to achieve the desired optical properties. The thickness of these layers is typically in the range of tens to hundreds of nanometers. Therefore, the accuracy of the deposition technologies used to apply these coatings is crucial to achieve reproducible results over the entire surface of the optical component.
AGC Plasma Technology Solutions utilizes optical design software to support customers in solving intricate challenges for their coating development. This software allows for precise modeling and optimization of coating stack designs to achieve desired optical properties, such as reflectance, transmittance, and spectral characteristics.
AGC developed a library of optical properties for commonly used materials in coating stacks, which facilitates the design process. Additionally, in-house optical characterization using spectrometry is performed to verify and validate the optical properties of the fabricated coatings. This ensures that the coatings meet the desired performance specifications and allows for fine-tuning of the coatings as needed.
By utilizing optical design software and in-house optical characterization, AGC Plasma Technology Solutions provides customized solutions to meet the specific needs of its customers, enabling the development of high-performance coatings with tailored optical properties for a wide range of applications.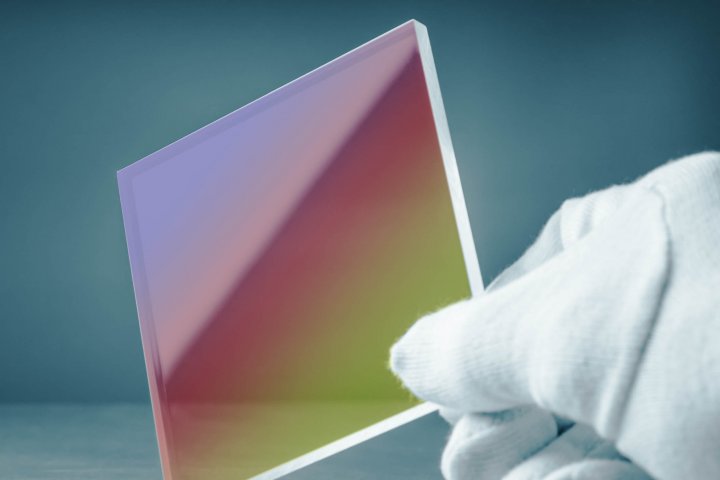 The availability of both vertical and horizontal wide area coating lines in the AGC Demonstration Center offers customers a valuable opportunity to experience the technology firsthand and create prototypes for proof of concept and small production runs. This allows customers to assess the capabilities and performance of AGC's coating technology before investing in their own manufacturing tools.
The Demonstration Center is a testing ground for customers to explore the capabilities of AGC's coating equipment and processes, and to verify the feasibility of their specific coating requirements. It enables customers to gain practical experience with the coating technology, optimize their coating designs, and fine-tune the production process to meet their unique needs.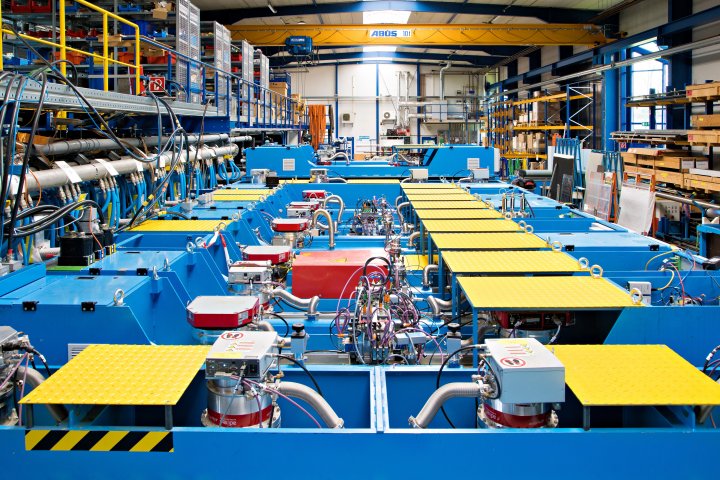 AGC Plasma Technology Solutions has a proven track record of manufacturing and installing inline coating systems for high-throughput mass production of optical coatings with the lowest total cost of ownership (TCO). The loading and unloading of substrates can be automated or performed manually, depending on customer requirements. The system can be designed to accommodate a range of sizes and types of substrates, allowing for flexibility in production. Additionally, AGC Plasma Technology Solutions can provide a fully automated carrier return system as part of the coating line, further enhancing the efficiency and productivity of the coating process.