Battery Technology
Thin-film batteries are moving to new form factors, becoming ultra-thin, extremely light, and flexible. End applications range from wearable electronics to large-sized electric vehicles and residential applications.  Battery technology is a fast-growing industry with many companies now gearing up to upscale their technologies into mass production. 

Vacuum coating technology is an indispensable tool for producing the most advanced next-generation battery materials. It is crucial that the manufacturing capability for such coating technology keeps pace with the exponential demand for advanced batteries expected in the coming years.
The next generation of electronics and mobility applications demands ever-increasing battery performance specifications with longer cycle life, shorter charging times, and less overall weight. This requires the development of increasingly advanced battery materials which are not practical to efficiently deploy at commercial scale with the traditional manufacturing methods used today.
AGC Plasma Technology Solutions provides high-volume manufacturing equipment for the most advanced battery materials using its patented thin-film coating technologies like ultra-high rate PlasmaMAX™ PECVD and magnetron sputtering (PVD). Thin-film coating technology is used to create or functionalize a wide range of innovative thin-film materials for the anode, cathode, current collectors, electrolyte, and separator. Flexible substrate rolls of polymer films or metal foils can be efficiently processed using AGC's Industrial Roll-to-Roll coater platform. Rigid planar substrates can be processed using AGC's Industrial Sheet-to-Sheet platform.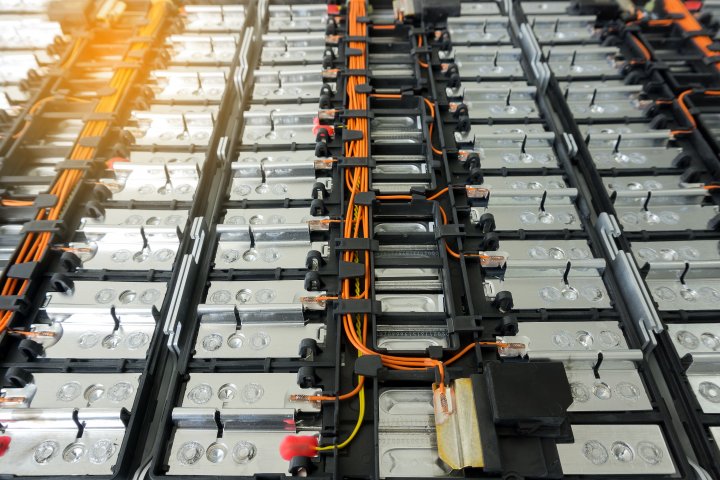 It is crucial for any leading-edge battery application that the manufacturing process is sufficiently scalable. The explosive demand growth anticipated for lithium-ion batteries in the next decade requires not only the most advanced materials, but an ability to cost-efficiently manufacture enough batteries to supply this fast-growing market. AGC today manufactures over 50 million square meters of thin film coating products as one of the world's largest materials suppliers. We are well experienced in not only the design and construction of thin-film coating equipment, but crucially, also in the efficient long-term operation of the manufacturing process.
The Industrial Roll-to-Roll coater is the standard tool for high-volume manufacturing of flexible form factor materials like battery components. AGC Plasma Technology Solutions offers Roll-to-Roll coaters from the R&D scale to high-volume Giga-scale production coaters and can be configured to your specific coating material.  The large area Roll-to-Roll platform is combined with PlasmaMAX™ PECVD coating technology to offer the highest production throughput available in industry  for thin-film battery materials.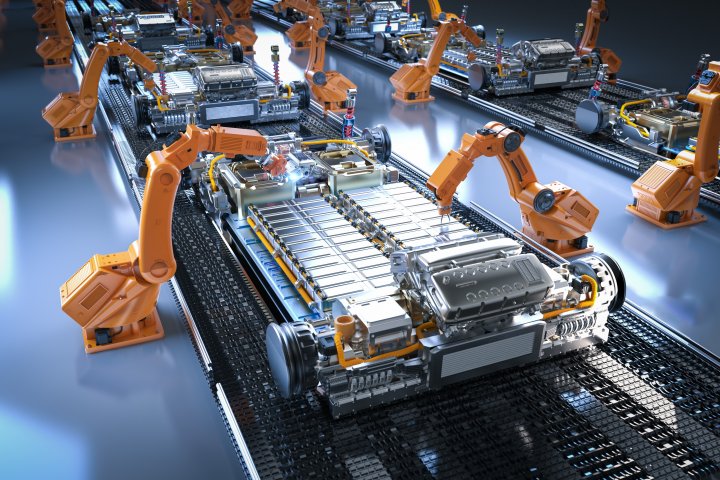 Unlike traditional resource-intensive manufacturing processes which rely on multiple production steps, substantial water and energy waste, and geopolitically insecure supply chains, AGC's thin-film coating technology enables sustainable green manufacturing with no waste streams. Coating materials are introduced directly to the substrate as a vapor with the only production inputs being globally-abundant solid or vapor precursors, and electricity which can be provided by local renewable sources.
Features
Scalable equipment platforms for Giga-scale battery manufacturing using ultra-high rate PlasmaMAX™ PECVD
Combination with magnetron sputtering (PVD) for wide range of coating materials for all battery components
Sustainable green manufacturing using dry process with no wastewater streams
Coating equipment platforms for flexible (Roll-to-Roll) or planar (Sheet-to-Sheet) substrates
Single-step production process easily integrated into existing factory space
Modular and flexible equipment enables straightforward upgradeability and capacity expansion