Textiles
Vacuum coating technology supports the textile industry in its evolution towards increased sustainability. One of the main advantages of vacuum coating is that it can be used to apply functional coatings to textiles without the use of harmful chemicals, which significantly reduces the environmental impact of textile production. 

By using vacuum coating technology, it is possible to produce textiles with advanced properties like water resistance, stain resistance, heat reflection, and even antimicrobial resistance. Vacuum coating technology can be used to produce coatings that are highly uniform and reproducible, which allows more efficient use of materials and reduced waste. 

Vacuum coating technology for textile functionalization supports the textile industry to meet the increasing standards for sustainability and to produce textiles that meet both consumer and environmental standards.
AGC Plasma Technology Solutions is committed to supporting the textile industry with its development of innovative coating technology that serves as a viable alternative to traditional wet chemical processes. By offering thin-film technologies that are ready for mass production, we are accelerating the availability and adoption of environmentally sustainable textile manufacturing processes. AGC's Demonstration and Research Center in Germany, which offers coating services, prototyping, sampling, and validation, provides customers with the support and resources they need to cost-efficiently test and refine their coating processes. This reduces barriers to entry for companies to adopt vacuum coating technology for textile functionalization.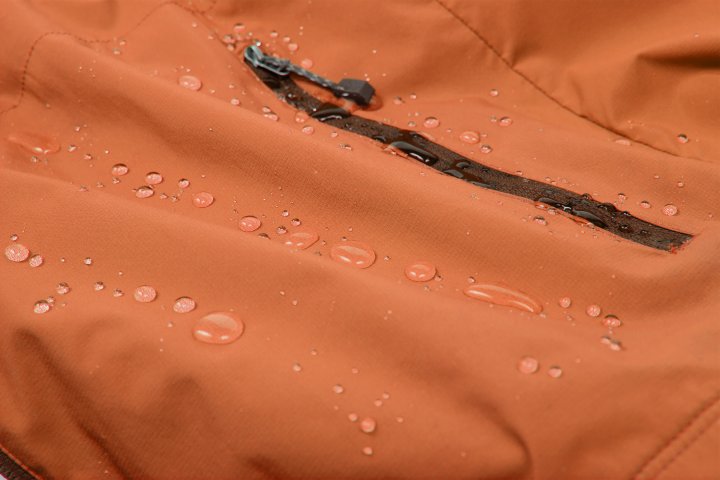 The performance of textile products is optimized by matching functionality with aesthetics using magnetron sputtering or PlasmaMAX™ PECVD technology. AGC's state-of-the-art coating equipment allows manufacturers to control the surface energy of a textile by making it hydrophobic (water-repellent), hydrophilic (water-attracting), or oleophobic (oil-repellent). This improves the durability and longevity of textile products by making them more resistant to stains, dirt, and other contaminants, while also improving overall performance and functionality.
AGC's advanced vacuum coating technology is used to apply a thin layer of metal onto textile substrates, creating a durable and long-lasting metallized surface. Metallized textiles offer a wide range of benefits, including improved decorative appeal, thermal insulation, and electromagnetic radiation shielding. Metallization of textiles can also impart antiviral, antibacterial, and fungicidal properties for a range of important applications like medical textiles and personal protective equipment (PPE).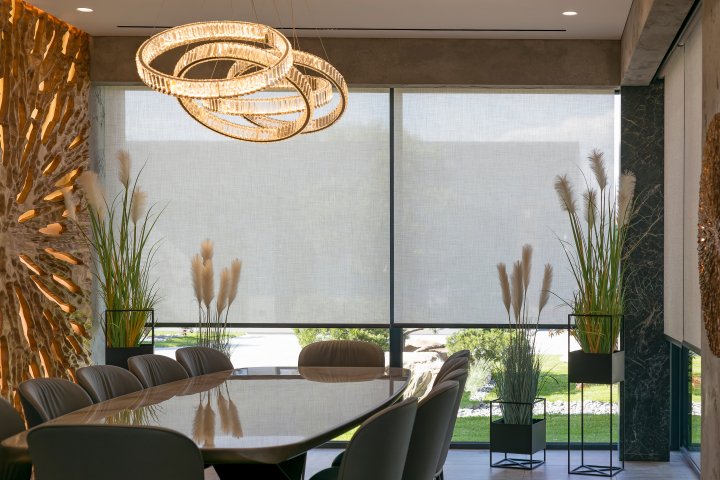 Magnetron sputtering equipment provides a wide range of decorative colors with excellent reproducibility and uniformity. This allows manufacturers to create textiles with a unique and customized look to differentiate their textiles from competitors' products. AGC's development team works with manufacturers to create "Colors on Demand," providing even more flexibility and customization options. This is particularly useful for high-end fashion and luxury textiles, where the aesthetics and design of the product are critical to its success. With AGC's magnetron sputtering equipment, manufacturers can create textiles with a wide range of decorative colors, including gold, bronze, anthracite, black, and many others, ensuring that their products stand out in the market.
Features
Eco-friendliness: Complete elimination of water waste and substantial mitigation of energy use relative to traditional wet processes, enabling an environmentally sustainable option for textile finishing
Operational excellence: Process designed to ensure reliable production with high uptime and yield, minimizing downtime and maximizing productivity
Flexibility: Versatile process suitable for wide range of textile materials and roll widths (up to 3.2 meters)