Ion Beam Implantation Systems
Ion implantation equipment consists of an ion source where ions of the desired element are produced, accelerated, and subsequently bombard and penetrate the substrate surface. This surface treatment to incorporate foreign elements into a surface is well known in the semiconductor industry for doping silicon, but also in the metallurgical industry to increase hardness and corrosion resistance. AGC Plasma Technology Solutions has developed ion implantation equipment dedicated to the surface treatment of a range of materials (glass, sapphire, metals, polymers) and has been granted over 30 patents in this field. This ion implantation equipment can be used to increase surface hardness or to create anti-reflective properties.
AGC utilizes an ion gun developed by the IONICS Group in the framework of the WALIBEAM project that employs Electron Cyclotron Resonance (ECR) technology. ECR technology enables the generation of multi-charged ions by dissociating molecules and producing ions with up to four positive charges. ECR ion guns operate using high-frequency microwaves (approximately 10 GHz) and strong permanent magnets to confine the plasma.
The advantage of ECR technology is that it enables the formation of high-energy ions using lower voltages compared to ion guns that generate mono-charged ions. The kinetic energy of an ion is the product of its charge and the applied voltage. With multi-charged ions, higher energies can be achieved with lower voltages. For example, to obtain N4+ ions with an energy of 160 keV, a voltage of 40 kV is required.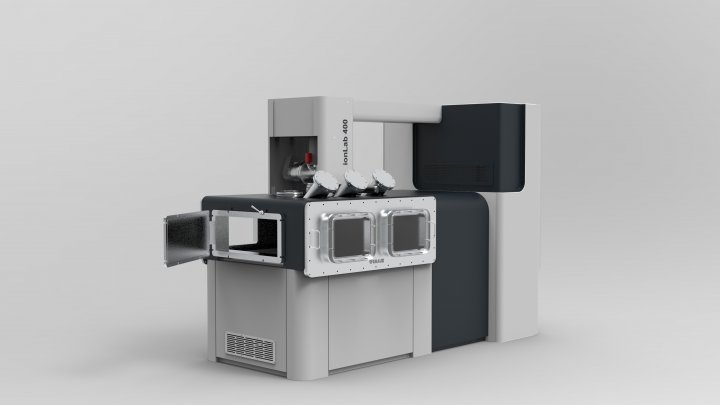 The presence of ions with different charges in the ECR ion gun enables simultaneous ion implantation at different depths. This capability is valuable for applications where multiple layers or varying implantation depths are required. It offers greater flexibility in tailoring the ion implantation process to specific surface modification requirements.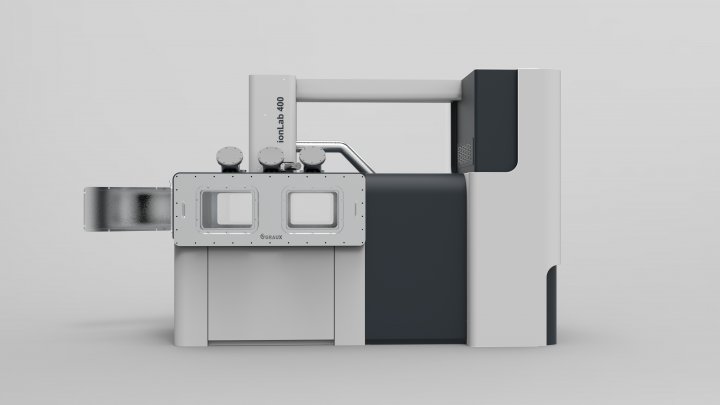 AGC has developed expertise in the process of creating scratch-resistant (AS) and anti-reflective (AR) glasses through ion implantation with nitrogen ions. The difference between the two lies primarily in the dose of nitrogen ions used, with a low dose for scratch resistance and a high dose for anti-reflective properties.
At a low dose, the implanted nitrogen ions fill the interstitial spaces within the glass, slightly increasing its density and hardness. However, the improvement in scratch resistance is not primarily due to this increase in density, but rather a result of a change in the surface composition. The surface of the glass undergoes a transformation, leading to a more densely cross-linked and stiffer silica network. This altered surface composition is the main factor responsible for the improvement in scratch resistance.
As nitrogen continues to accumulate within the glass, it can generate bubbles that increase in number and size. These bubbles create a refractive index gradient within the glass, which contributes to enhanced anti-reflective properties. The presence of these bubbles helps reduce reflections at the glass surface, resulting in improved optical performance and reduced glare.